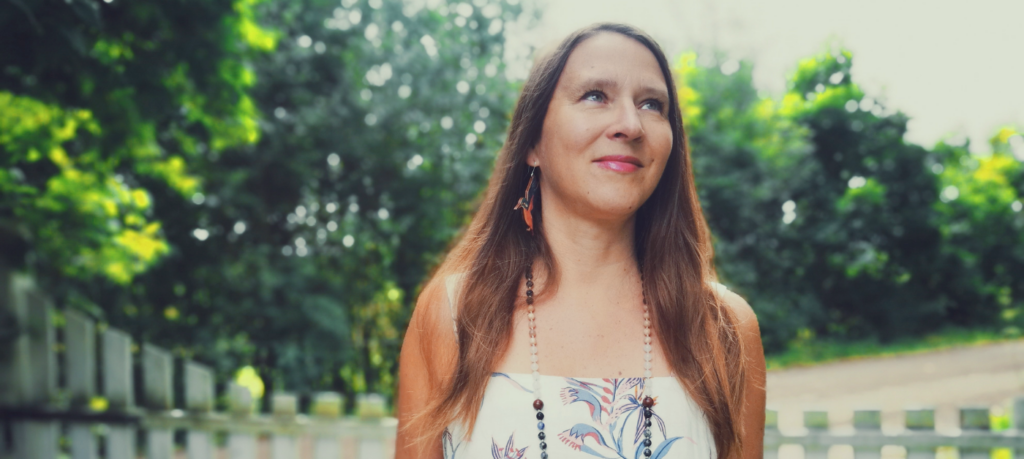 Supported by the way of your heart
Oman sydämeni kutsumuksena on tukea sinua kulkemaan vahvemmin oman sydämesi tietä ja astumaan täydesti Näkyväksi Sinuna, omien uniikkien kanssa! Tulen jatkossa keskittymään brändäykseen, konseptisuunnitteluun, graafiseen suunnitteluun (mm. logosuunnittelu & kirjankansitaide) sekä nettisivujen luomiseen. Minua inspiroi auttaa upeita uuden ajan luovia visionäärejä, sydäntietoisia johtajia, sekä multitalentteja edelläkävijöitä tuomaan oma osaamisensa ja lahjansa näkyväksi tavalla, joka on linjassa oman sydämen kanssa. Tällöin energia kutsuu luokseen juuri ne oikeat ihmiset. Maailma tarvitsee sinun ainutlaatuisuutesi voimaa!
En ole koskaan ollut yhden asian ihminen, vaan nautin monenlaisten juttujen tekemisestä! Aiemmin kipuilin sitä, ettei minulla ole yhtä intohimoa ja koin siitä huonommuutta. Nykyään alan olla jo sinut sen kanssa, että haluan kokea elämää seikkailemalla monien erilaisten asioiden äärellä, jolloin pääsen monipuolisesti käyttämään lahjojani ja asiantuntijuuttani sekä oppimaan uutta. Se on suuri rikkaus! Tässä haluan myös tukea Sinua – löytämään sen punaisen langan, joka yhdistää monipuolisen tietotaitosi yhdeksi, selkeäksi kokonaisuudeksi.
I have a long 15 year career in various advertising agencies as a creative designer (e.g. Snell, Louhivuori & Tallqvist, SEK, TBWA) and I have strong experience in concept and branding. During my career, I have worked in advertising design for both large and small domestic and international companies. I have also worked e.g. At the Maria Academy in preventive violence work for women in client, education and advocacy work. I have always been fascinated by all the colors of humanity. I want to walk where I haven't been transported before and break taboos, even though it's not always painless and nice. I make extensive use of my intuition in my work, which I consider to be one of my most important tools.
I write, train, paint intuitive visual arts & host a Human Nature podcast. In the summer of 2020, my first book, Horse, appeared as a guide to humanity - A Journey to the Wisdom of the Heart and Message Cards. Almost ten years ago, I began to learn more about the sensitivity and role of horses in the journey of our human growth. I have done pioneering work in this field, and my own mares, previously labeled as dangerous, have played a key role in this expedition. I also started holding curative horse meditations with them in time.
Olen opiskellut Helsingin yliopistossa kasvatustieteitä ja psykologiaa, oman tarinan ja autenttisen äänen esiin tuomista Eric Edmeadesin Speaking Academy -koulutuksessa Tukholmassa, hevosten herkkyyttä Jim Mastersonin opissa Englannissa sekä erilaisia holistisia hoitomuotoja vuodesta 2003. Intuitiiviseksi energiahoitajaksi valmistuin 2012. Olen mainostoimistoaikana kokenut loppuunpalamisen, hukannut itseni suorittamiseen, eronnut pitkästä avioliitosta ja lähtenyt Intiaan toipumaan Eat, pray, love -leffan hengessä, joka vitsikkäästi "sattumalta" ilmestyi juuri samoihin aikoihin, kun erosin. Vuosien saatossa olen pitänyt monenlaisia itsetuntemusta, luovuutta, intuitiota ja tunnetaitoja vahvistavia koulutuksia, myös hevosavusteisesti, sekä tehnyt yksilömentorointia.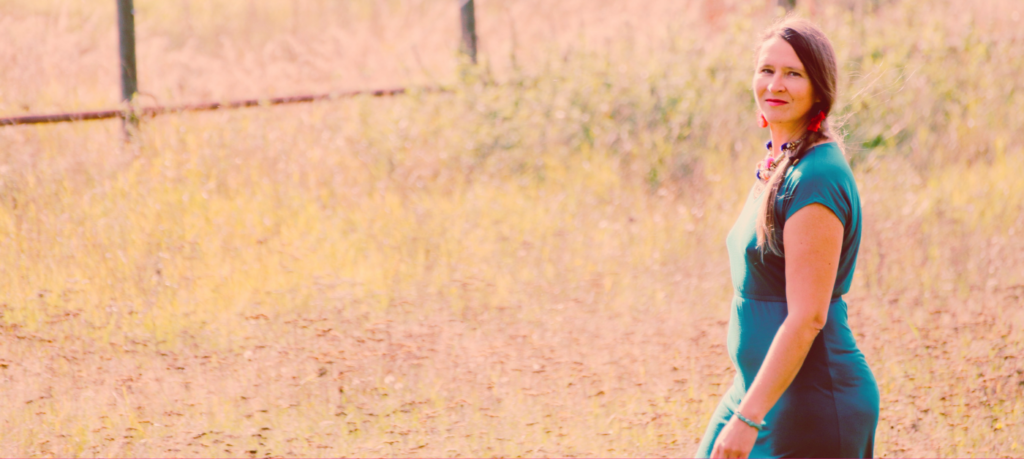 Despite trips to the ends of the earth, diverse training, and extensive work experience, my greatest teachers have been animals, nature, various encounters, and life itself.
I think genuine expertise comes from a combination of theoretical knowledge, intuition, and the wisdom of personal experience. I feel that our humanity is built on a triangle with the mind, body and soul at the top. In the center of the triangle is a heart that connects our human self as well as our spiritual self. When all these parts work in harmony and cooperation with each other, we as human beings do well and are able to live from our hearts. If any part is unbalanced it will affect us sooner or later. Now, as we move more clearly as humanity into an age of heart consciousness, we are asked to have the courage to rely more and more on the deep knowledge of our hearts instead of over-analyzing and intellectualizing. We have long lived in an arbitrary world where humanity and humanity have also been left behind. It is time for change. Dare to say that I do not know is often the greatest wisdom.
As such, I do not believe in role models, but I do believe in people who, by their own example, inspire and create hope. I myself have been especially inspired by the strong and wise in their sensitivity - women like Jane Goodall, Elizabeth Gilbert and Katharine Hepburn (who is having fun sharing the same birthday with me on May 12th) boldly walking the path of their own heart without forgetting my favorite Peppi Long Slipper! My own mother is also an inspiring example of how a positive attitude towards life is a great asset.
Together with the actor / interaction trainer Outi Mäenpää, we have developed a self-awareness that increases awareness, emotion and interaction skills. Own it All training We hold lectures, trainings and workshops on the way to Visibility - all over Finland. Check out our On the Go Visible pages
Be in touch: peuransola@gmail.com / 040 140 1181